Water slides and dry slides are an excellent method to cool off the scorching summer days or a quick thrill for kids in the colder months! Let yourself get wet and have fun with these rental water slides as well as water bounce houses.
Water slide rentals are great fun as you slide down so fast and cool off really quick. The kids will be lined up in the corners to have the chance to ride down these enormous, fun and bright slides. A water slide can be hired with electricity and water hook-up. We're able to bring the hose and cord as long as it's within a 50' range.
We offer a wide range of colors and options of big and small water slides. Be sure to choose one that is suitable to the age of your youngsters and the number of guests. Most slides can hold up to 10-20 people as long as they are willing to wait for a bit. Smaller children may be scared of slides that are very tall However, all our slides are safe for all ages since they're equipped with edges and some come with a net to deter curious children from climbing on top.
Our slides will be secured by stakes or sandbags to ensure they are safe even in light winds.
We're sure that no matter which water slide you rent you'll be satisfied and will want to rent it again!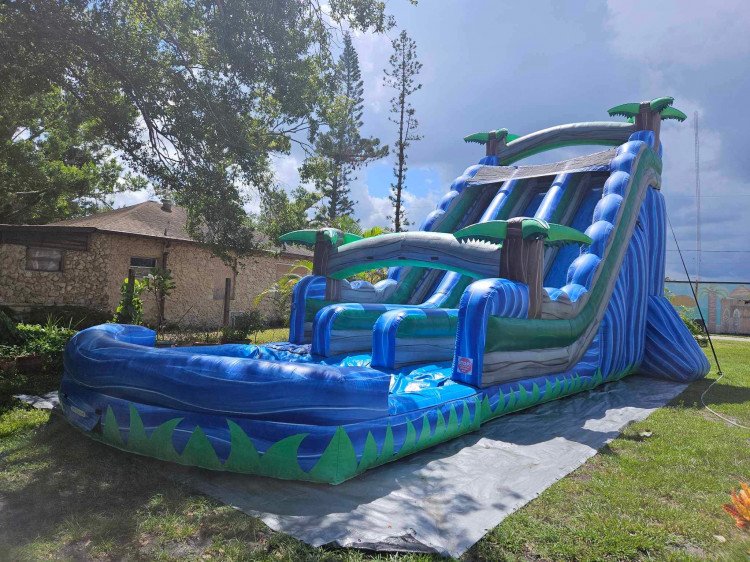 24 FT Tropical Palm Dual Lane Water Slide

https://familyfirsteventsandrentals.com/rentals/waterslide/22-tropical-palm-slide/ 1

from $440.00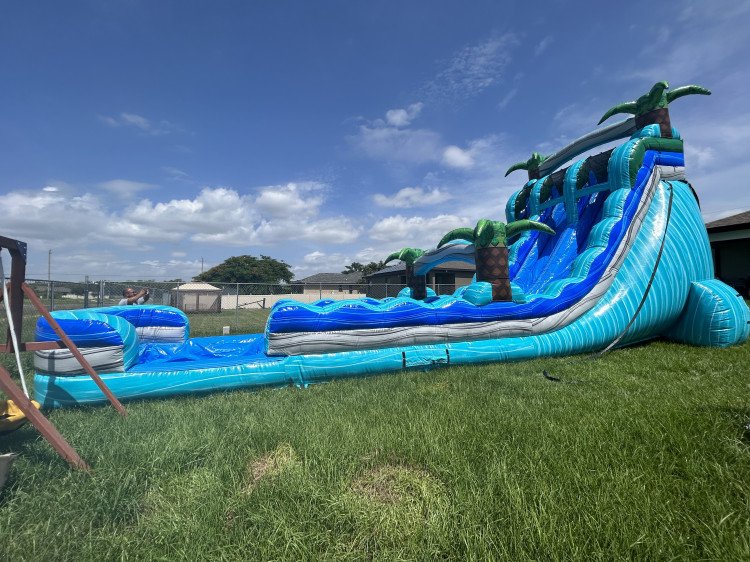 22' Dual Lane Island Breeze

https://familyfirsteventsandrentals.com/rentals/waterslide/22-dual-lane-island-breeze/ 1

from $495.00
18ft Dual Lane Purple Paradise

https://familyfirsteventsandrentals.com/rentals/waterslide/18ft-dual-lane-purple-paradise/ 1

from $385.00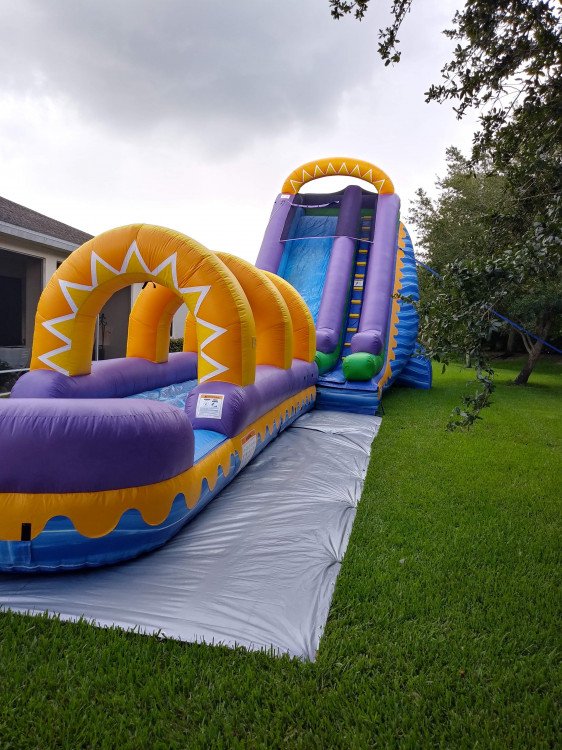 24 FT Sunshine Plunge

https://familyfirsteventsandrentals.com/rentals/waterslide/24-sunshine-plunge/ 1

from $550.00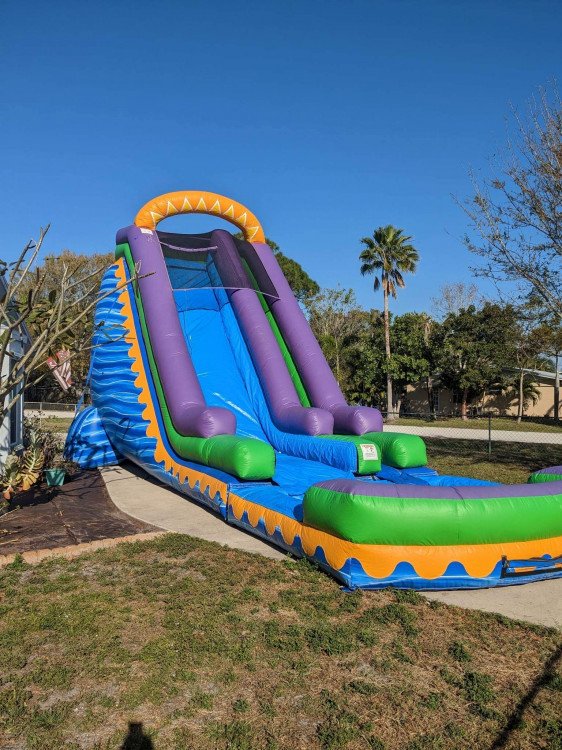 24 FT Sunshine Splash

https://familyfirsteventsandrentals.com/rentals/waterslide/24-ft-sunshine-splash/ 1

from $385.00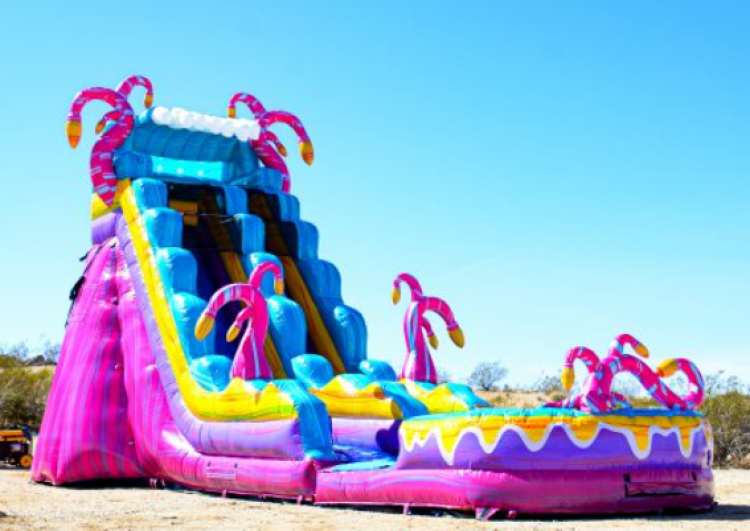 19 FT Enchanted Slide

https://familyfirsteventsandrentals.com/rentals/waterslide/19-enchanted-slide/ 1

from $330.00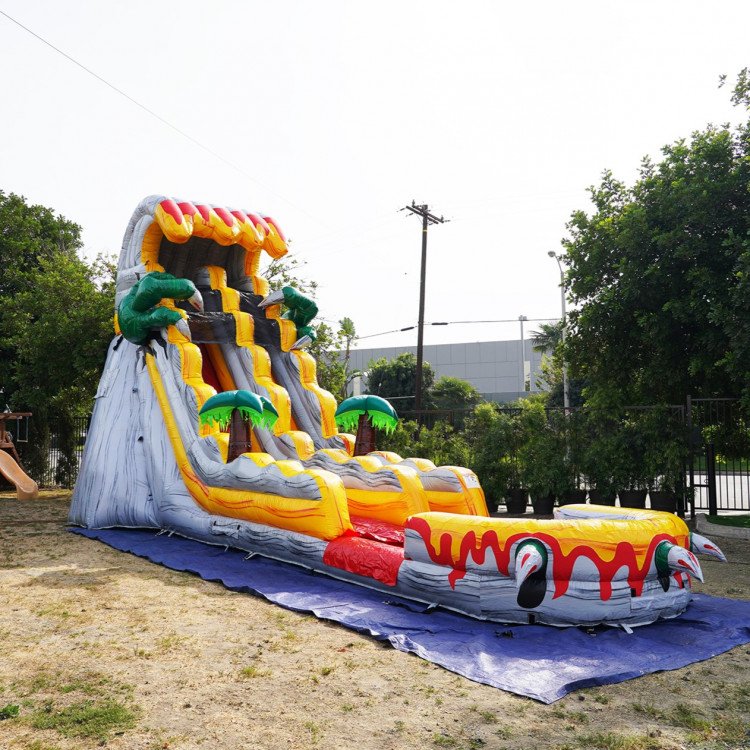 19 FT Jurassic World

https://familyfirsteventsandrentals.com/rentals/waterslide/19-jurastic-world/ 1

from $330.00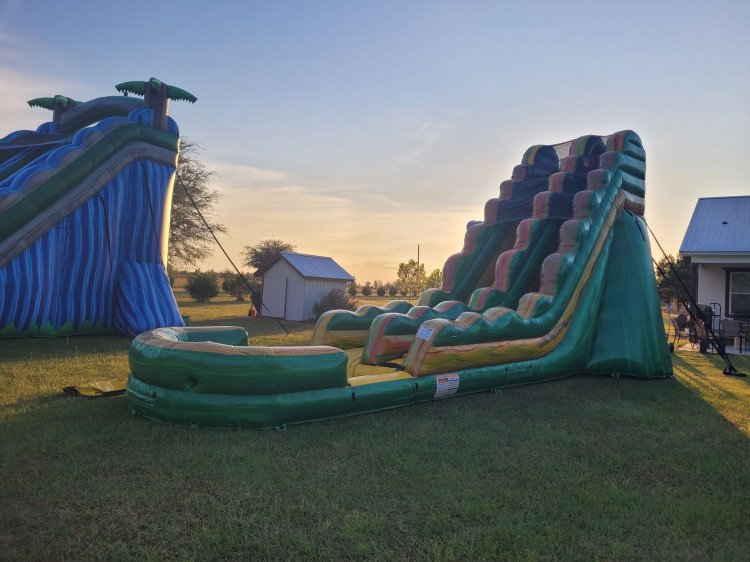 19 FT River Run Water Slide

https://familyfirsteventsandrentals.com/rentals/waterslide/19-river-run-slide/ 1

from $330.00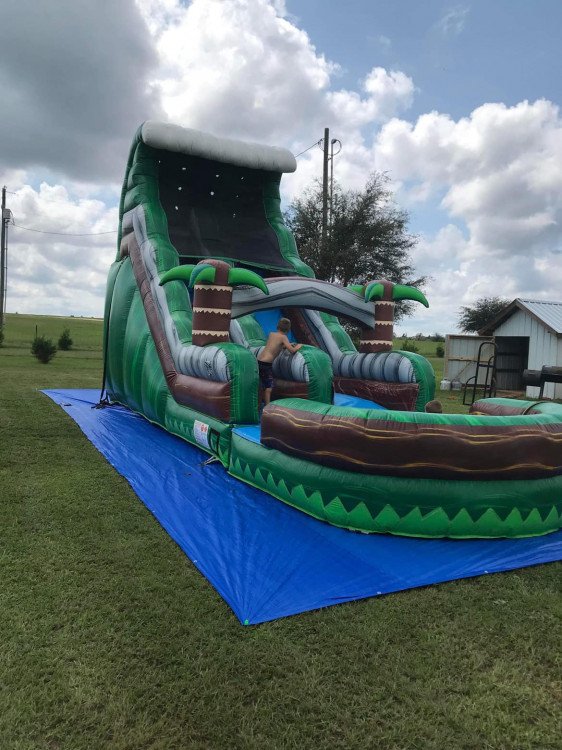 19 FT Jungle Water Slide

https://familyfirsteventsandrentals.com/rentals/waterslide/19-tropical-wave-slide/ 1

from $330.00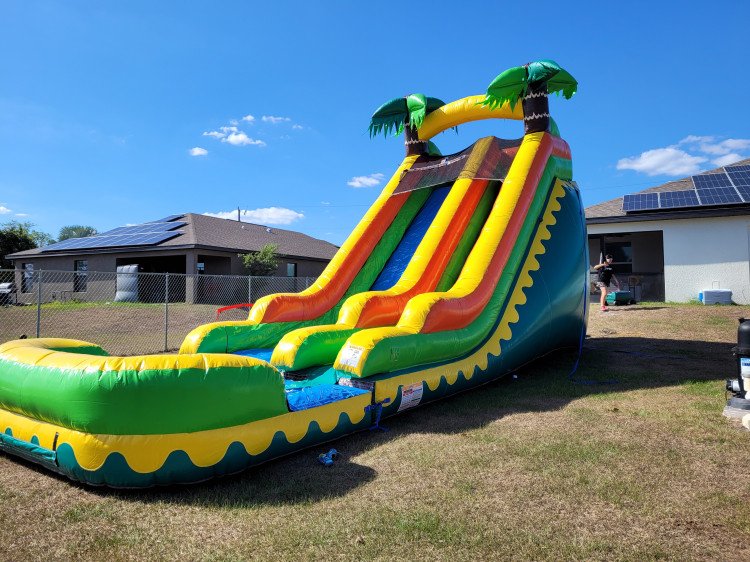 18 FT Tropical Water Slide

https://familyfirsteventsandrentals.com/rentals/waterslide/dunk-tank/ 1

from $303.00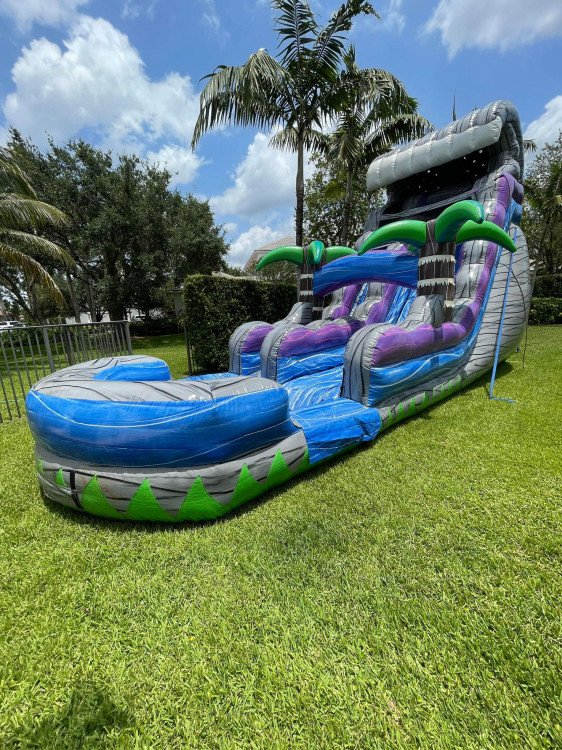 18 FT Purple Palm Water Slide

https://familyfirsteventsandrentals.com/rentals/waterslide/18-purple-plunge-water-slide/ 1

from $303.00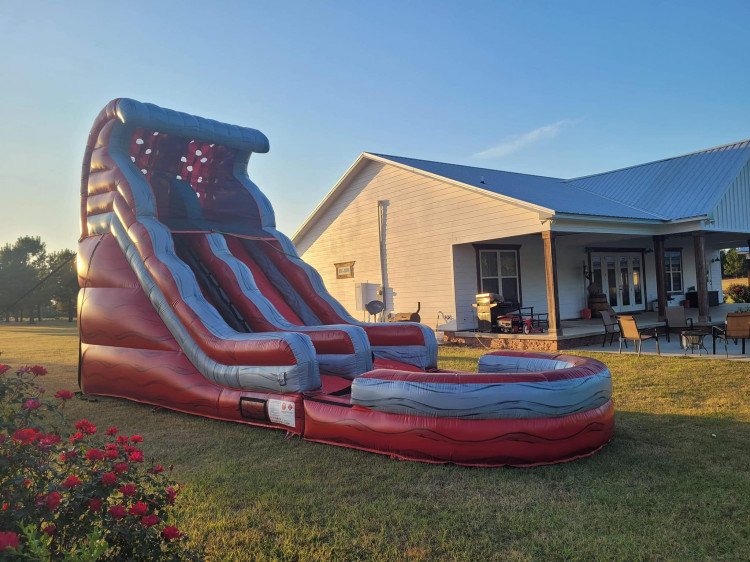 18 FT Red Flame Water Slide

https://familyfirsteventsandrentals.com/rentals/waterslide/19-red-flame-slide/ 1

from $303.00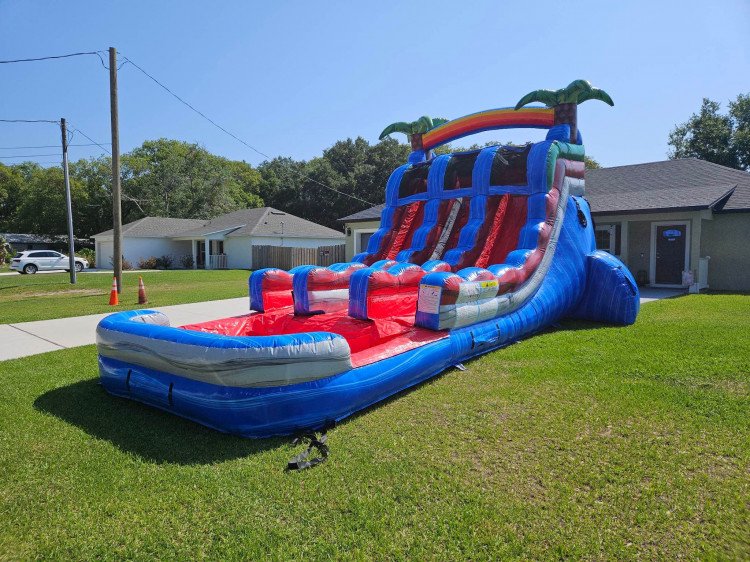 16 FT Dual Lane Baja Blast

https://familyfirsteventsandrentals.com/rentals/waterslide/16-dual-lane-baja-blast/ 1

from $330.00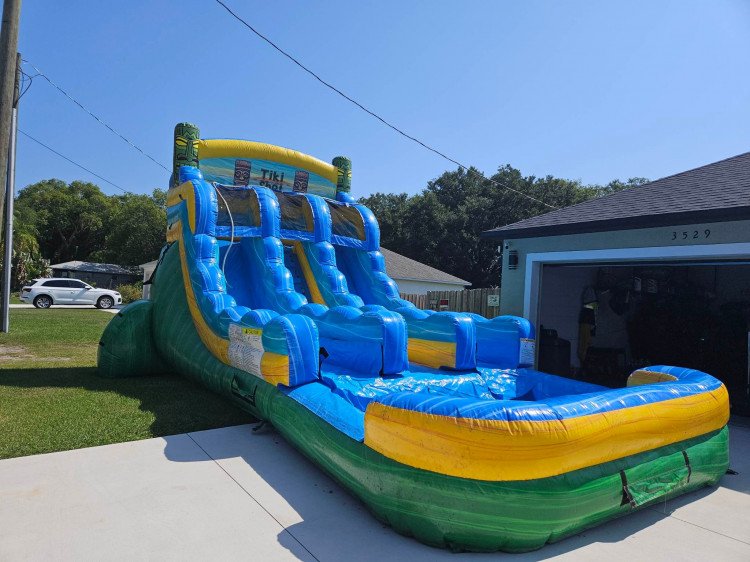 16 FT Dual Lane Tiki Shot

https://familyfirsteventsandrentals.com/rentals/waterslide/16-dual-lane-tiki-shot/ 1

from $330.00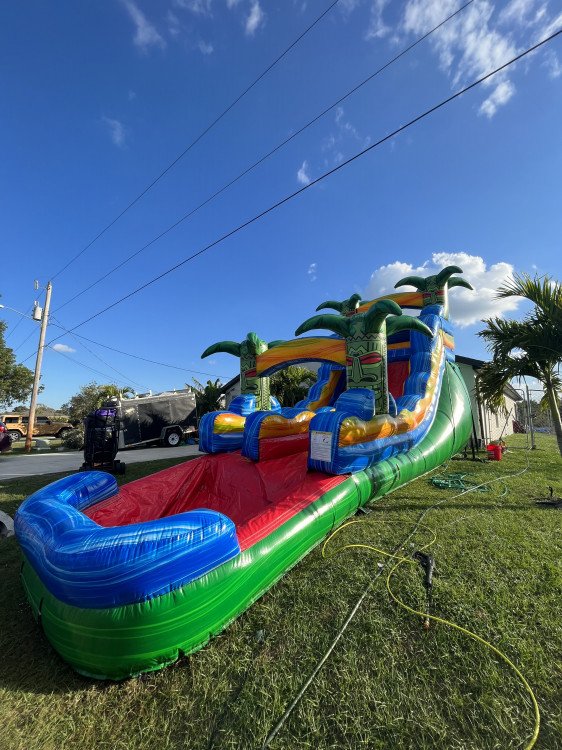 16 FT Tiki Slide

https://familyfirsteventsandrentals.com/rentals/waterslide/16-tiki-slide/ 1

from $275.00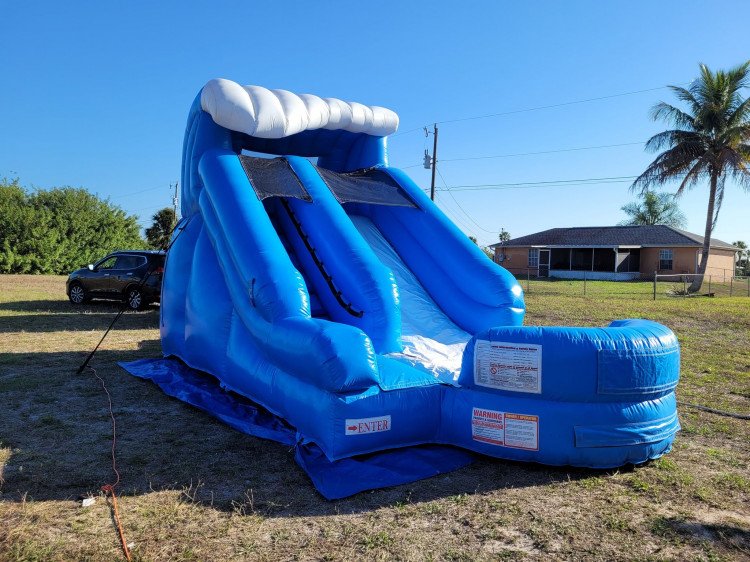 14 FT Blue Wave

https://familyfirsteventsandrentals.com/rentals/waterslide/dolphin-slide/ 1

from $248.00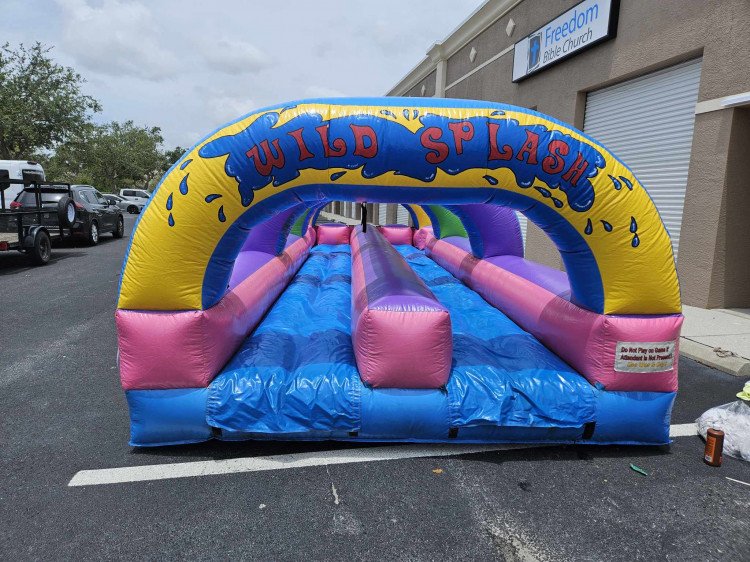 Dual Lane Wild Splash Slip n Slide

https://familyfirsteventsandrentals.com/rentals/obstacle-courses/dual-lane-wild-splash-slip-n-slide/ 1

from $275.00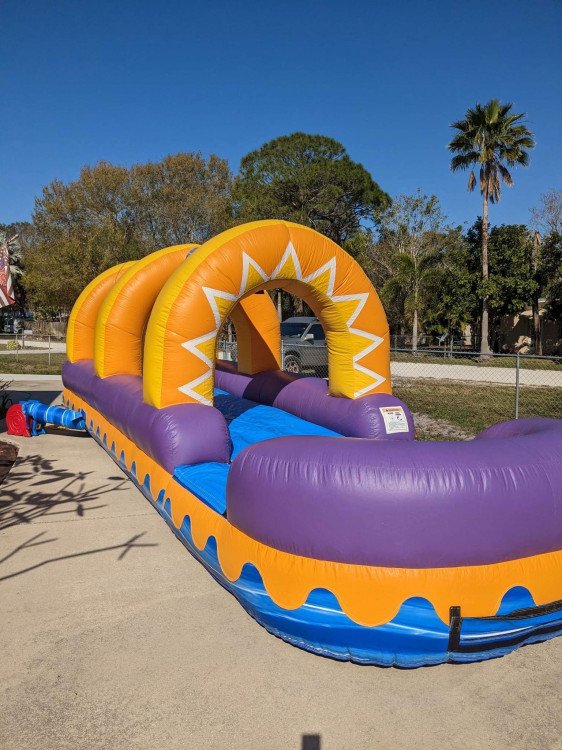 27 FT Sunshine Fun Run Slip-n-Slide

https://familyfirsteventsandrentals.com/rentals/obstacle-courses/27-sunshine-fun-run-slip-n-slide/ 1

from $165.00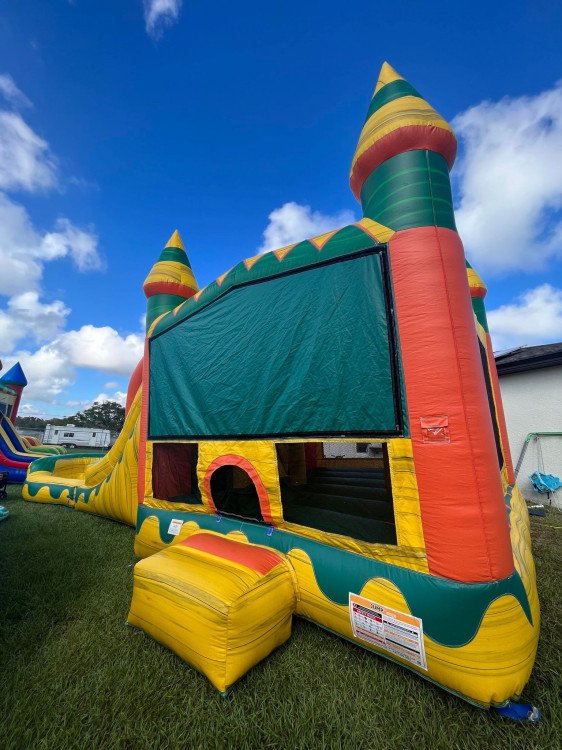 Fiesta Bounce / Water Slide 5-1

https://familyfirsteventsandrentals.com/rentals/bounce-house-combos/fiesta-five-in-one-slide/ 1

from $248.00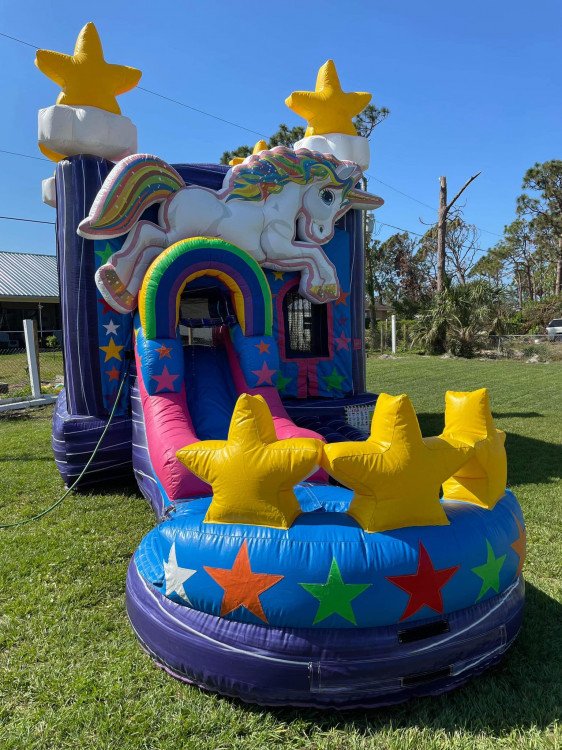 Ella's Magical World

https://familyfirsteventsandrentals.com/rentals/bounce-house-combos/ellas-magical-world-2/ 1

from $248.00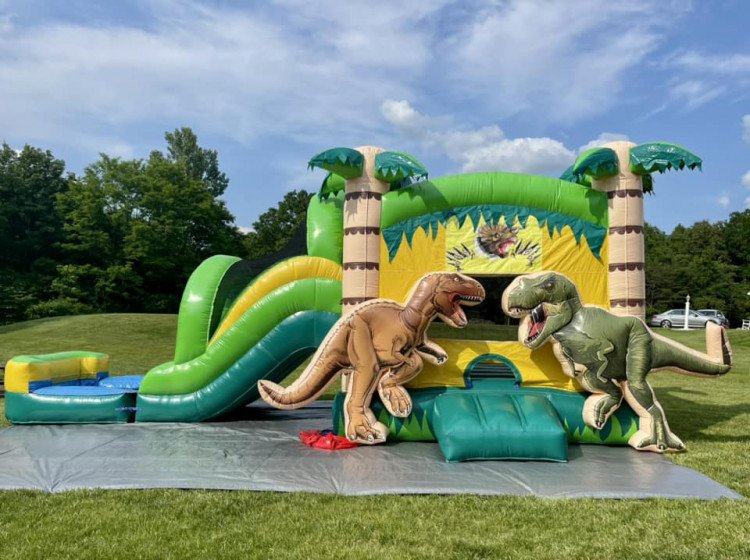 Dinosaur Bounce House / Waterslide Combo

https://familyfirsteventsandrentals.com/rentals/bounce-house-combos/dinosaur-wet-dry-combo/ 1

from $248.00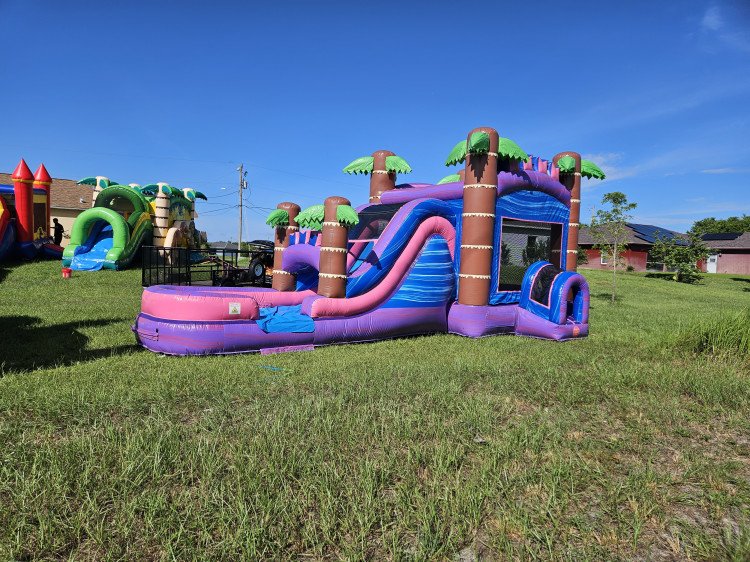 Mega Paradise Cove

https://familyfirsteventsandrentals.com/rentals/bounce-house-combos/mega-paradise-cove/ 1

from $248.00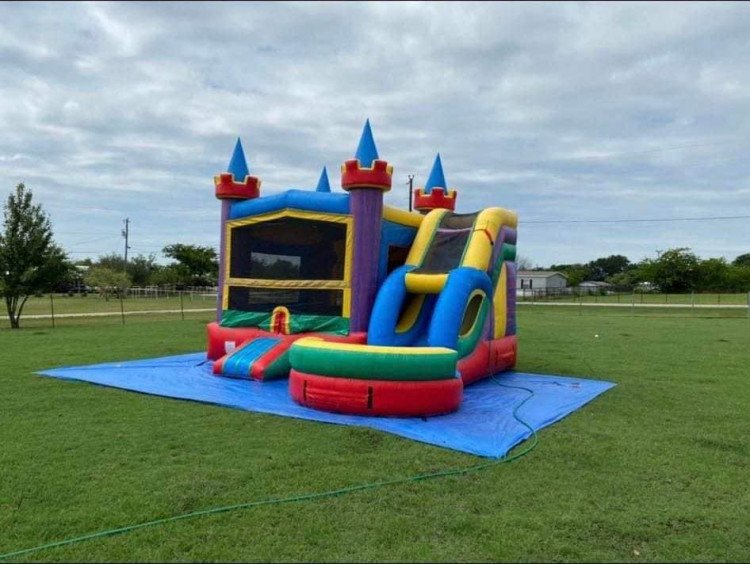 The Rainbow Castle Bounce House / Slide Combo

https://familyfirsteventsandrentals.com/rentals/bounce-house-combos/the-joker-wet-dry-bounce-house/ 1

from $248.00
Purple Storm Dual Lane Five-In-One

https://familyfirsteventsandrentals.com/rentals/bounce-house-combos/dual-lane-five-in-one-purple-storm/ 1

from $248.00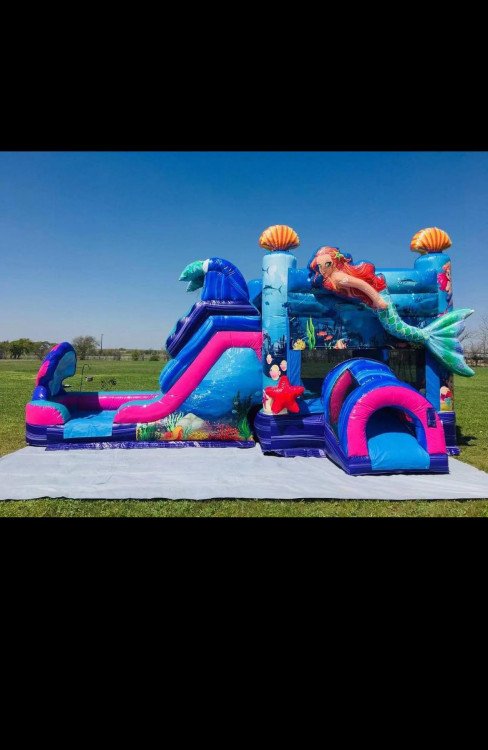 Under The Sea Bounce House / Slide Combo

https://familyfirsteventsandrentals.com/rentals/bounce-house-combos/under-the-sea-dry-bounce-house-w-slide/ 1

from $248.00
Firecracker Combo

https://familyfirsteventsandrentals.com/rentals/bounce-house-combos/firecracker-combo/ 1

from $248.00
Yellow and Blue Bounce House / Slide Combo

https://familyfirsteventsandrentals.com/rentals/bounce-house-combos/yellow-and-blue-bounce-house-combo/ 1

from $193.00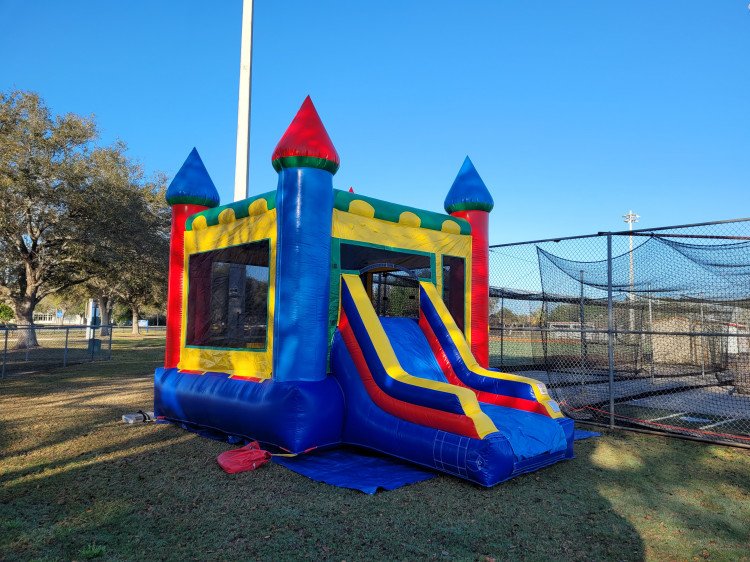 Green and Blue Bounce House / Slide Combo

https://familyfirsteventsandrentals.com/rentals/bounce-house-combos/blue-and-green-bounce-house-combo/ 1

from $193.00
Royal Castle Bounce House/ Slide Combo

https://familyfirsteventsandrentals.com/rentals/bounce-houses/royal-castle-bounce-house-slide-combo/ 1

from $193.00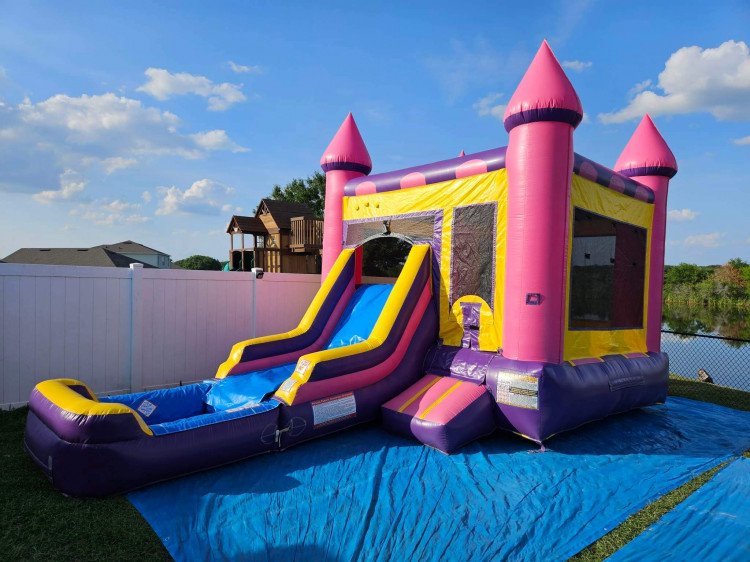 Pink Royal Bounce House / WaterSlide Combo

https://familyfirsteventsandrentals.com/rentals/bounce-house-combos/pink-royal-combo/ 1

from $193.00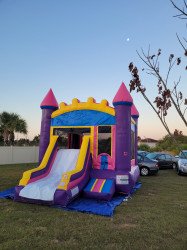 Purple Bounce House / Slide Combo

https://familyfirsteventsandrentals.com/rentals/bounce-house-combos/purple-bounce-house-combo/ 1

from $193.00