Inflatable bounce houses are great for getting some energy out. You can also get combo bouncers, which include the basketball hoop or slide built inside and a bounce zone. We are specialists in renting bounce houses and can accommodate any type of event. Our bounce houses come in all shapes, sizes, and colors so you can find the perfect one that matches your party theme or event. Whether you're having a birthday, graduation, corporate event, or any other type of celebration, our bounce houses will add a fun and unique touch to your festivities!
Explore Our Amazing Bounce Houses
Bounce houses have been a classic entertainment device for kids around the country. Bounce houses are entertaining and colorful and are ideal for entertainment at corporate events or birthday parties. It's not very often that children can lots of excitement and burn off an entire day playing while the parents just watch and relax and enjoy having a chat with other adults, but our inflatable bounce houses are an answer to the stressful parents' lives.
Inflatable bounce houses can hold up to 4-8 children at a time. Children should remove their shoes prior to entering. Except as specifically stated that water is not added to a bounce house. We request that you do not permit sharp objects, soap, or silly string to be added to bounce houses.
Additionally, you'll create beautiful memories for your children and they'll remember the memorable day in the future. To make it easier to get in or out most bounce houses come with an exit ramp with a safety feature. One safety feature often included is a security net to a wall and an enclosed entrance.
Be assured that your celebration is sure to be a huge success for both children and parents.
Family First Events and Rentals
Family First Events and Rentals LLC have the cleanest bounce houses and the best customer service around. We strive to be the very best in SW. FL, and surrounding areas in
Naples,
Fort Myers,
Lehigh Acres,
Alva,
Estero,
Cape Coral,
Immokalee,
Bonita Springs, and
Ave Maria.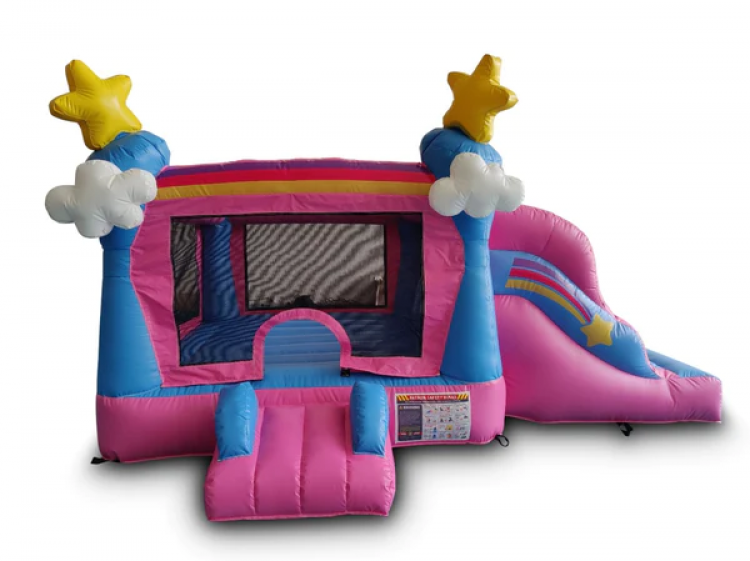 Mini Wonderland (Toddler) Dual Lane
from $110.00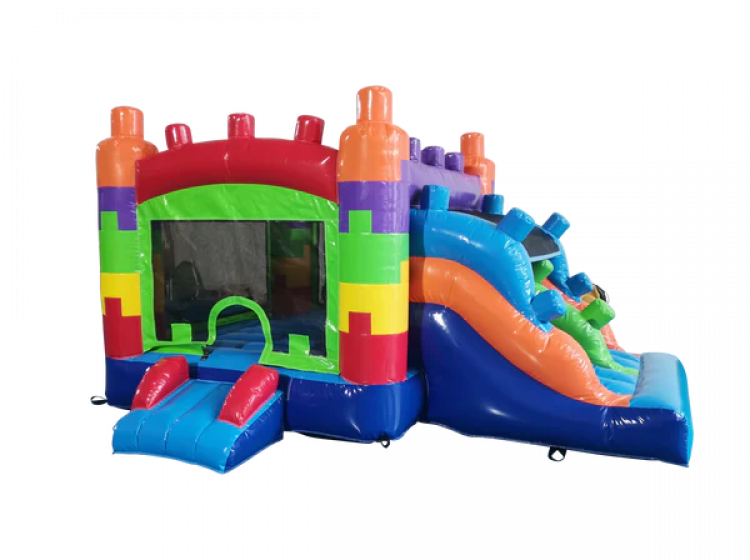 Mini Block Party (Toddler) Dual Lane
from $110.00
Classic Pink and Purple 13x13
from $138.00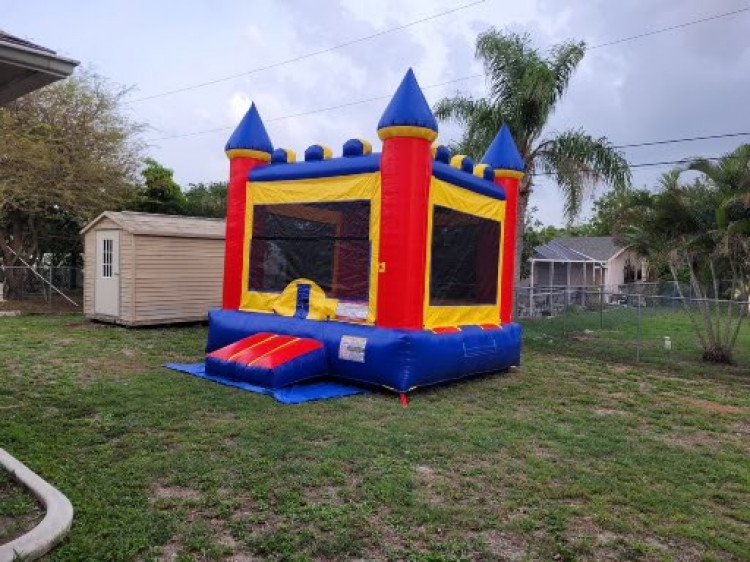 Classic Blue and Yellow 13x13
from $138.00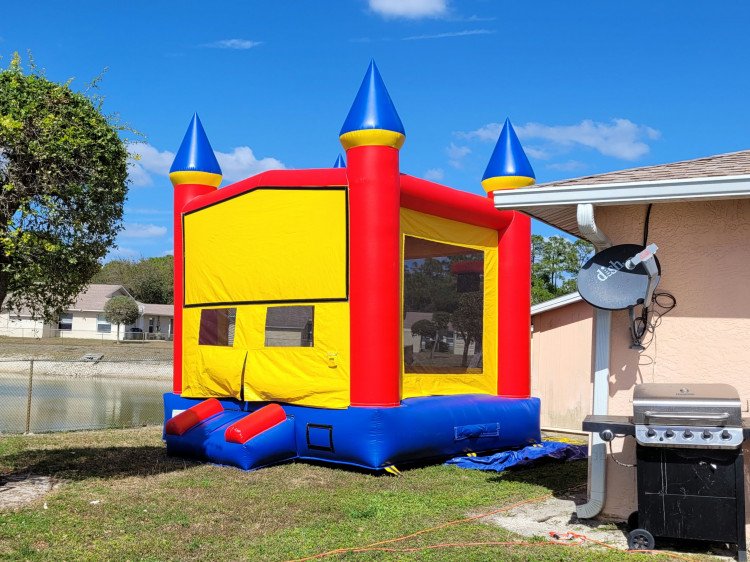 Iron Castle 13x13
from $138.00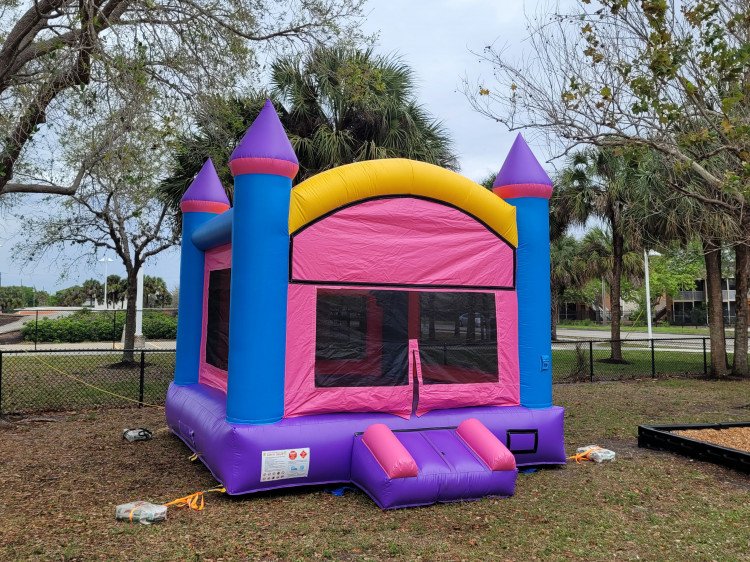 Cotton Candy 13x13
from $138.00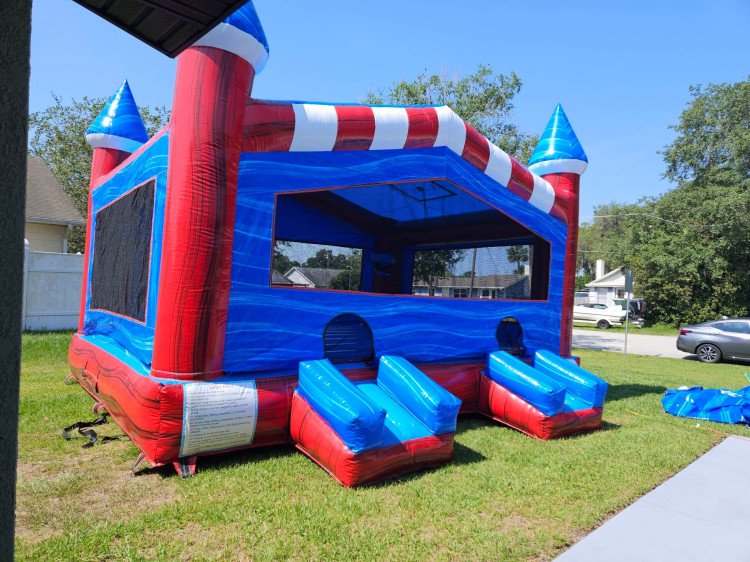 XL Red, White and Bounce
from $220.00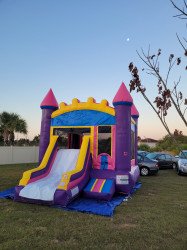 Purple Bounce House / Slide Combo
from $193.00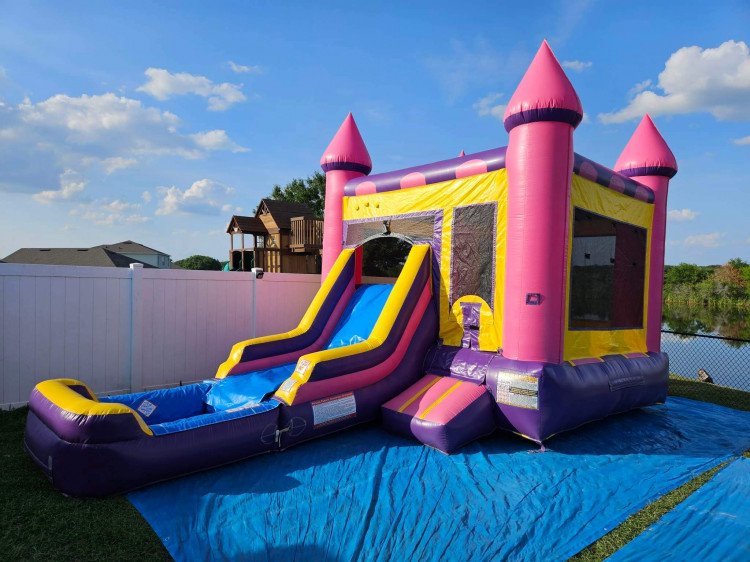 Pink Royal Bounce House / WaterSlide Combo
from $193.00
Yellow and Blue Bounce House / Slide Combo
from $193.00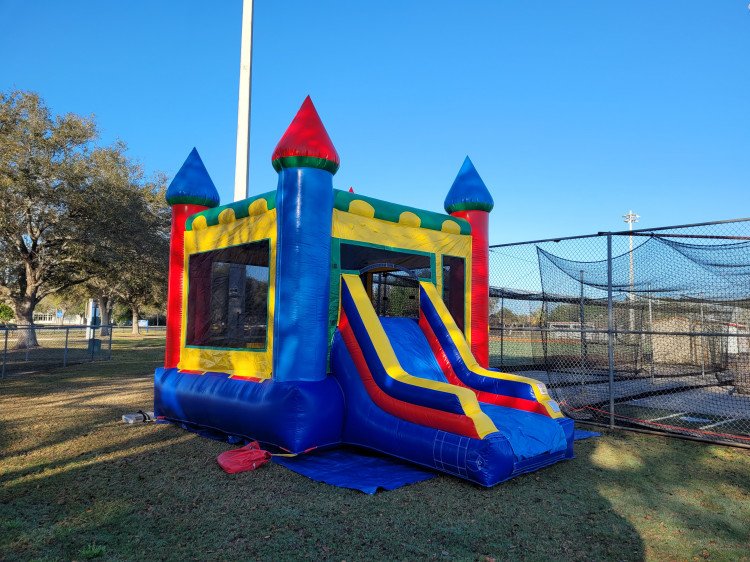 Green and Blue Bounce House / Slide Combo
from $193.00
Royal Castle Bounce House/ Slide Combo
from $193.00
Firecracker Combo
from $248.00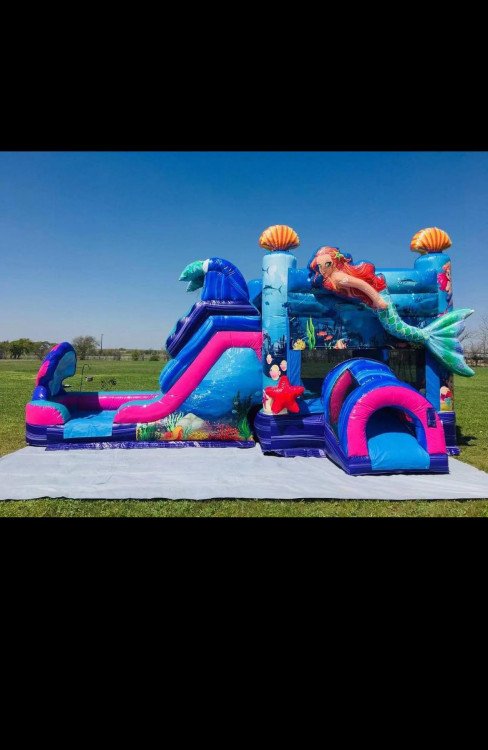 Under The Sea Bounce House / Slide Combo
from $248.00
Purple Storm Dual Lane Five-In-One
from $248.00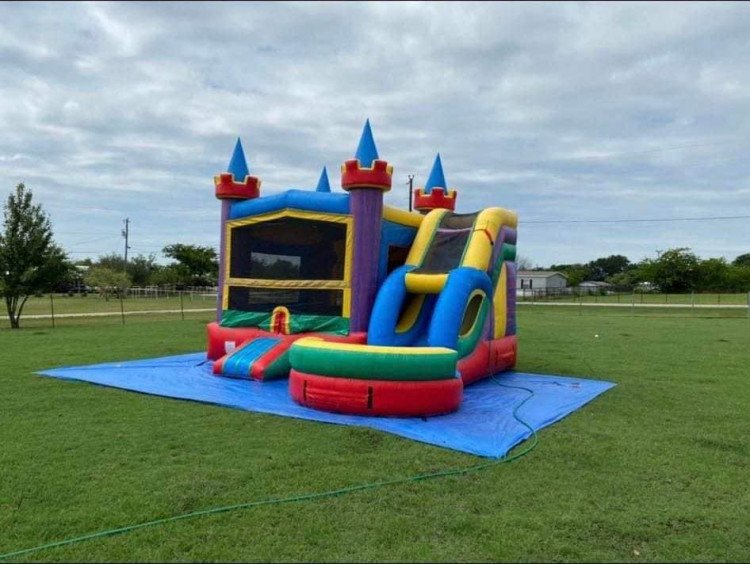 The Rainbow Castle Bounce House / Slide Combo
from $248.00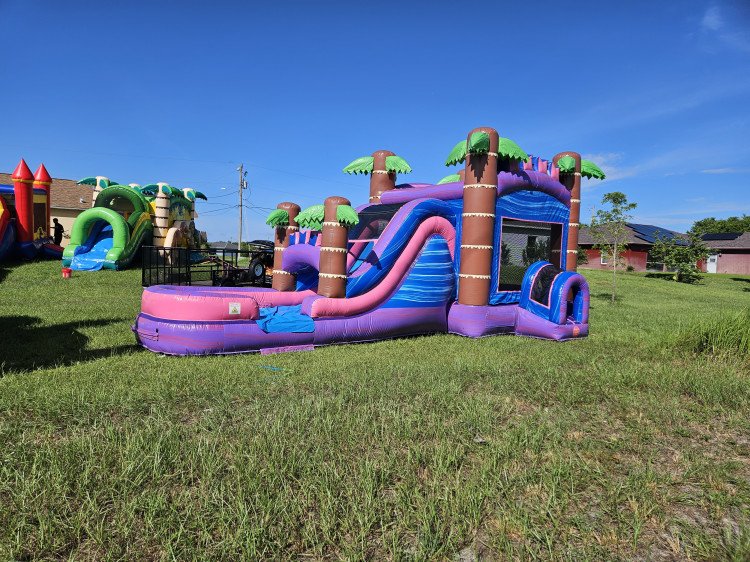 Mega Paradise Cove
from $248.00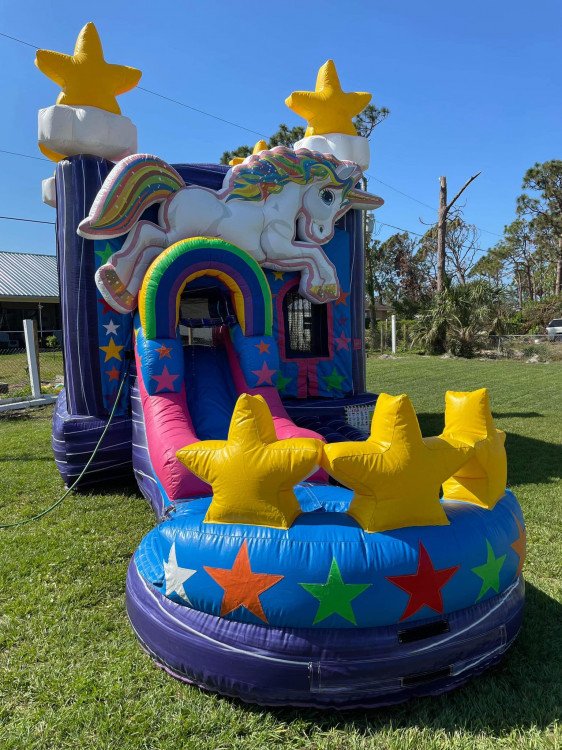 Ella's Magical World
from $248.00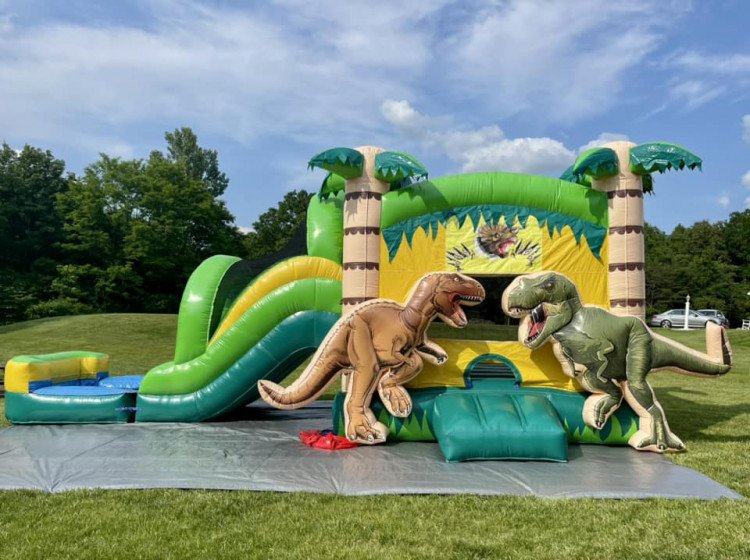 Dinosaur Bounce House / Waterslide Combo
from $248.00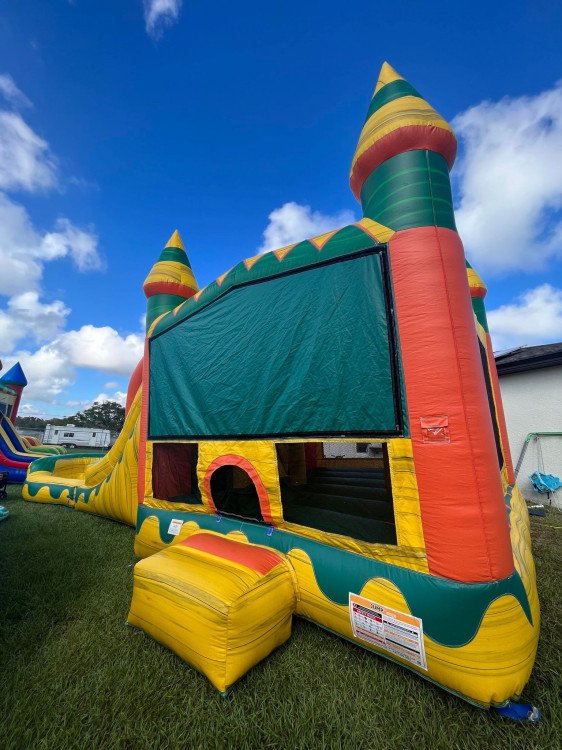 Fiesta Bounce / Water Slide 5-1
from $248.00