This can be custom for boys or girls. Please specify which theme you would like at the time of booking. The soft play MUST be used indoors or under a tent so the equipment does not get too hot for the littles to use. If a tent is needed please let us know so we can add this at a discounted rate.
Looking for a fun and safe way to keep the little ones entertained at your next event? Look no further than our soft-play equipment rental service!
Our soft play equipment is perfect for toddlers and young children, providing a colorful and stimulating environment for them to play and explore. From foam blocks and slides to tunnels and climbing structures, our equipment is designed to promote active play and help children develop their physical and cognitive skills.
Our rental service is easy and convenient, with our friendly staff delivering the equipment to your location and setting it up for you. We offer flexible rental options to suit your needs, whether you're hosting a small family gathering or a larger event such as a birthday party or corporate function.
With our soft play equipment, you can rest assured that your little ones will be safe and secure as they play and explore. Our equipment is designed with safety in mind, featuring soft and durable materials that are gentle on young children's bodies.
So why wait? Contact us today to learn more about our soft play equipment rental service and how we can help make your next event a success!
Boy Themed Soft Play
from $275.00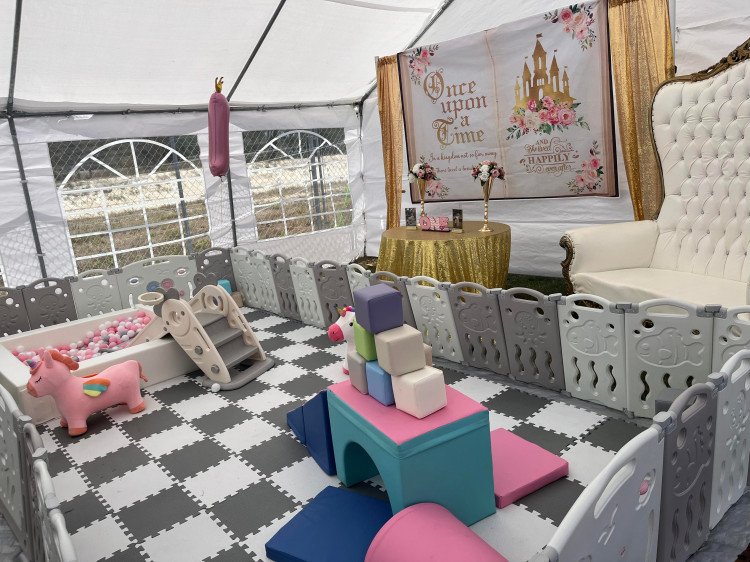 Girl Themed Soft Play
from $275.00